Click the title to go to the Wake County Public Library catalog and read a summary of each book, and visit THIS LINK to view where each book stands with votes from the club!
After The Shot Drops by Randy Ribay
All Out: The No-Longer Secret Stories of Queer Teens Throughout the Ages

Americanized: Rebel Without a Green Card by Sara Saedi
Anger Is A Gift by Mark Oshiro

The Apocalypse of Elena Mendoza by Shaun David Hutchinson

The Astonishing Color of After by Emily X. R. Pan
"A very thought-provoking story following a girl's journey after her mother commits suicide, where she slowly unravels the mystery surrounding her mother's family, and comes to terms with her death." -Daniel
The Beauty That Remains by Ashley Woodfolk
Blood Water Paint by Joy McCullough
"'I will show you what a woman can do.' Artemisia Gentileschi is a painter in Rome in 1610–also one of the first women to take her rapist to court. This book in verse tells the historically accurate and impactful story of a wonderful painter, and a true feminist." -Tanvi

The Book of Pearl by Timothee de Fombelle
Boots on the Ground by Elizabeth Partridge

A Conspiracy of Stars by Olivia Cole
The Cruel Prince by Holly Black
The Dangerous Art of Blending In by Angelo Surmelis
"A very sad, tear-jerking novel, but at the same time full of hope. This book follows Evan, a closeted Greek gay [person] through his struggles growing up with an abusive mother and a dad who's too afraid to stand up for him." -Hailey M.
Down and Across by Arvin Ahmadi
Dread Nation: Rise Up by Justina Ireland
Girl Made of Stars by Ashley Herring Blake

The Hazel Wood by Melissa Albert
I Have Lost My Way by Gayle Foreman
A Land of Permanent Goodbyes by Atia Abawi
A Lite Too Bright by Samuel Miller

Love, Hate, and Other Filters by Samira Ahmed
Monday's Not Coming by Tiffany Jackson
More Than We Can Tell by Brigid Kemmerer
My So-Called Bollywood Life by Nisha Sharma
The Night Diary by Veera Hiranandani
Picture Us In The Light by Kelly Loy Gilbert
The Place Between Breaths by An Na

Reign The Earth by A.C. Gaughen
Sky in the Deep by Adrienne Young
Speak: The Graphic Novel by Laurie Halse Anderson
Tess of the Road by Rachel Hartman
Tyler Johnson Was Here by Jay Coles
Truly Devious by Maureen Johnson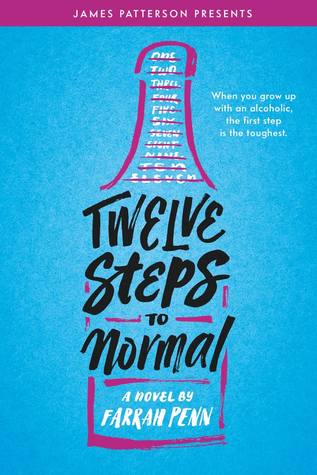 Twelve Steps to Normal by Farrah Penn

Votes for Women! American Suffragists and the Battle for the Ballot by Winifred Conkling
What I Leave Behind by Alison McGhee
What The Night Sings by Vesper Stamper

When Light Left Us by Leah Thomas
"A heartfelt story about a family recuperating from the leaving of an alien parasite. Has extremely good characters and plot development, I would recommend it to anyone." -Daniel H.

When My Heart Joins the Thousand by A.J. Steiger